Rainbow Songs Sabrina Friedman
Please select the season for which you would like to view courses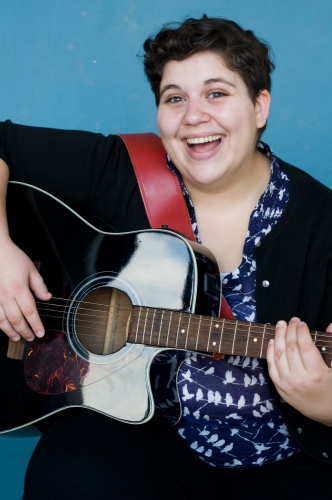 Sabrina discovered her knack for music at an early age, experimenting with teaching herself to play by ear on her uncle's piano. After studying piano, clarinet and drums, she settled into learning and mastering the guitar.
Sabrina led her high school choir for 2 years. She then brought her guitar and her voice to the volunteer time she dedicated to a GTA hospital. Between semesters completing her Master's degree in Social Work, Sabrina led the staff at an overnight summer camp, where she incorporated daily camp-wide sing-a-longs, led the camp glee club, and taught guitar lessons. During her Social Work internship, Sabrina infused therapeutic music into her work with home-bound aging adults in Brooklyn. In Fall 2015, Sabrina completed the introductory course of Carl Orff's Music For Children at the Royal Conservatory of Music, learning a variety of teaching principles and techniques.
Sabrina has always been invested in fostering a love of music in kids of all ages, including grown-ups, too! Aunt to 7, and the go-to sing-a-long starter for her whole family, she keeps her guitar on-hand for impromptu jams in and around the neighborhood. Sabrina could not be more thrilled to be back in Toronto, bringing her joy for music and her enthusiasm for teaching to the Rainbow Songs community.