Rainbow Songs Daiva Paskauskas
Please select the season for which you would like to view courses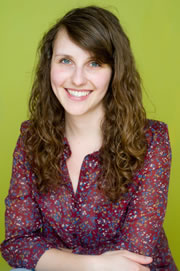 Daiva is a singer, accredited music therapist (MTA), music educator, songwriter, and multi-instrumentalist. Her love of music began at a young age while learning Lithuanian folk songs at summer camps and singing with the Toronto Lithuanian community.

Daiva holds a Bachelor of Music from Humber College, a Bachelor of Education from the Ontario Institute for Studies in Education, and a Certificate in Music Therapy from Acadia University.

Daiva has always had a personal connection to music. She loves singing and plays a variety of instruments including piano, guitar, accordion, and hand drums. Having worked with individuals from many walks of life, Daiva has witnessed how music has the capacity to elicit joy and a sense of empowerment for everyone involved. She believes that being exposed to music at a young age is one of the most important and beneficial experiences a child can have.

Daiva has a passion for working with groups, and always enjoys sharing songs, smiles, laughs, and silly moments with Rainbow Songs families. Daiva is delighted to be a part of the wonderful Rainbow Songs team and can't wait to sing with you!