Rainbow Songs Léa Beauvais
10:15 am Mount Pleasant & Davisville
Suitable for 1 yr - 4 yrs
$307.86 for 14 classes
---
11:00 am Mount Pleasant & Davisville
Suitable for 0 mons - 1 yr
$307.86 for 14 classes
---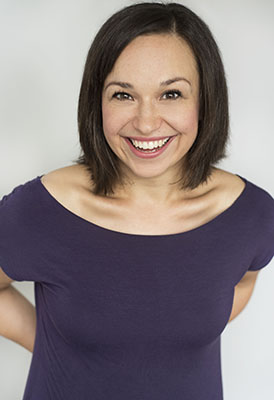 Born and raised in the Annex neighbourhood of Toronto, Léa has lived and loved music her whole life. She grew up in a musical theatre-loving family, played the clarinet in school and picked up the guitar at age sixteen. Léa also trained for close to ten years as a competitive gymnast and subsequently spent many summers coaching the sport.

While completing her Honours English degree at McMaster University, Léa often performed as a singer-songwriter in bars and cafés, and discovered her passion for musical theatre while performing in several university musicals. This inspired her to pursue performance professionally. Léa went on to train as a singer, actor and dancer as a student in Sheridan College's prestigious Bachelor of Musical Theatre Performance program. Since graduating, Léa has worked as a theatre and television actor, and provided the singing voice of "Emma" on Family Jr.'s TV show "Little People."

Léa truly adores working with children and young families, as well as building community through music. She is elated to have found a home with Rainbow Songs, and she cannot wait to make music with you soon!