Rainbow Songs Linda Gallant
Please select the season for which you would like to view courses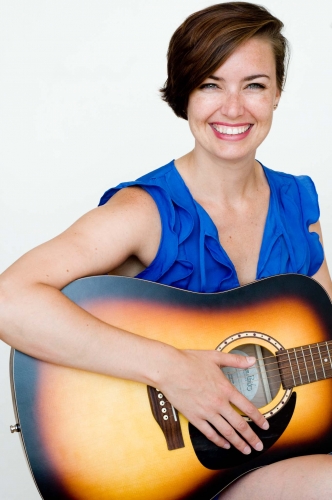 Born into a large musical family, Linda spent her childhood in New Brunswick involved with choirs and a ukulele ensemble, and assumed the position of double-bass section lead of the district string orchestra. She also grew to love participating in plays, musicals, and the Hampton Summer Stock Theatre troop.
At Acadia University, Linda achieved a Bachelor of Music with double concentrations in Vocal Performance and Musical Theatre. Wanting more hands-on training, she relocated to Toronto to complete a Diploma in Performing Arts (singing, acting, and dancing) at the Randolph Academy for the Performing Arts. She has since performed with several companies in southern Ontario, most notably Toronto Operetta Theatre, Voicebox: Opera in Concert, and the Drayton Theatre Festival - including their North American tour of Camelot.
Linda's enthusiasm extends well past opera and musical theatre! She has also sung with jazz ensembles, a Motown cover-band, a Dolly Parton chorale, and provided backing vocals for a hip-hop artist.
Music of all origins enthralls her, which is why Linda is beyond thrilled to be sharing her love of it with the Rainbow Songs community!