Rainbow Songs Steven Conway
Please select the season for which you would like to view courses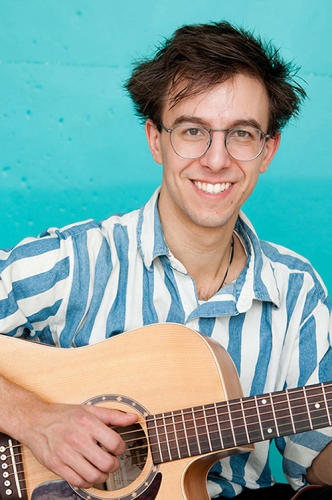 Steven's teaching philosophy is that effectively communicating enthusiasm is the best way to inspire it in others. He is thrilled to have the chance to share his love of music with Rainbow Songs students.
Trained for 10 years in piano and theory at the Royal Conservatory of Music, with a background in choir, musical theatre, and improv, Steven is also self-taught in a variety of instruments, and is constantly seeking new ways to expand his musical vocabulary.
After completing his Masters degree in Theatre and Performance Studies from the University of Toronto in 2015, Steven has performed in musical ensembles across the city, and continues to work as a musical director, accompanist, and composer within Toronto's independent theatre scene.
As a member of the Rainbow Songs team, Steven is eager to facilitate learning, community, and joy through the love of music.