Rainbow Songs Thom Speck
Please select the season for which you would like to view courses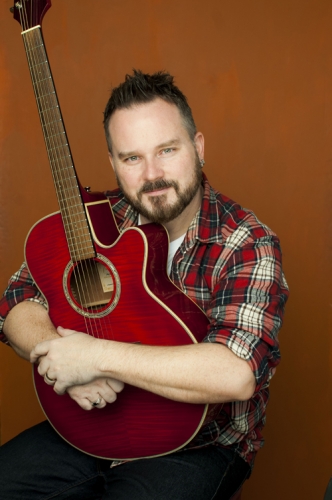 Aside from the demanding audience of his two young daughters, Thom Speck has honed his skill as a musician and a performer through a diverse career. After studying Musical Theatre Performance at Sheridan College, Thom went on to tour extensively as a singer throughout North America, sharing the stage with such greats as Fred Penner, Robert Munsch, Spirit of the West, Ashley MacIsaac and comedy legend Jay Leno.
He is a regular anthem singer for the Toronto Raptors and the Toronto Maple Leafs, has released multiple albums and is certified GOLD in Canada. In addition, for the past 13 years, he has been running theatre/fight choreography workshops with students young and old.
You can currently find Thom playing with his Celtic band Screeched Inn and with his big bro as part of the Speck Brothers. He's thrilled to have found a new musical home with Rainbow Songs.