Rainbow Songs Jessica Blake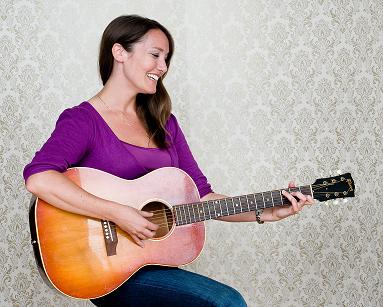 Jessica Blake is Rainbow Songs' longest standing instructor, having been teaching with us for over a decade. A born performer, Jessica was singing, playing the piano, and putting on impromptu dance recitals for anyone whose attention she could capture, from as early as she can remember. After studying Education at McGill University, Jessica decided to mix her pleasure for performing with travel and travelled throughout South East Asia, Australia and New Zealand for 18 months, doing solo performances in many venues throughout those countries.
Following 10 years of composing and recording her own songs, Jessica finally released her first full length album entitled 'So Close'. 'So Close' has gotten radio play throughout Canada, US, and Europe, and received notable awards, like being chosen as "Album of the Month" at a Zurich (Switzerland) radio station. Jessica has been a featured vocalist on every Rainbow Songs CD to date, and has written and co-written songs such as "Bath Time", "We're All Here", "Let's Dance Today", and "My Bellybutton".
Jessica thoroughly enjoys the diversity of working with preschool children and their caregivers at Rainbow Songs, performing as Lady Red in Rock'n'Rainbow, and touring and performing with her own adult contemporary, acoustic/pop band. She looks forward to having you in her class or seeing you at an upcoming show!