Rainbow Songs Brian C. Reid
Please select the season for which you would like to view courses
Brian wa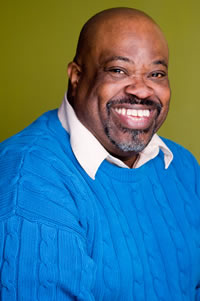 s born into a rich musical heritage; his mother is a professional concert singer and his uncle was a world renowned vocalist. Brian's own musical journey started with piano lessons at age 7. He joined the choir at St. George the Martyr Anglican Church the next year. Shortly thereafter, he began to fill in for the organist on an occasional basis.

His teaching career began in his teens, leading children at Moorelands camp in sing-songs, and instructing campers in the basics of canoeing. That led to earning a Bachelor of Education degree and a teaching career that was highlighted by popular music classes and choirs. At the same time, he was honing his own singing skills as a tenor and bass in the All Saints' Anglican Church choir in Whitby.
Currently, Brian is Music Director at St. John's Anglican Church Port Whitby, in Whitby Ontario.
After years of singing with young children and adults in different capacities, Brian is thrilled to be bringing his voice and energy to Rainbow Songs.